Bring your seder to the next level, and give the best mishloach manot on the planet with our unique Passover goodies. Perfect for Pesach, Bubba-approved!!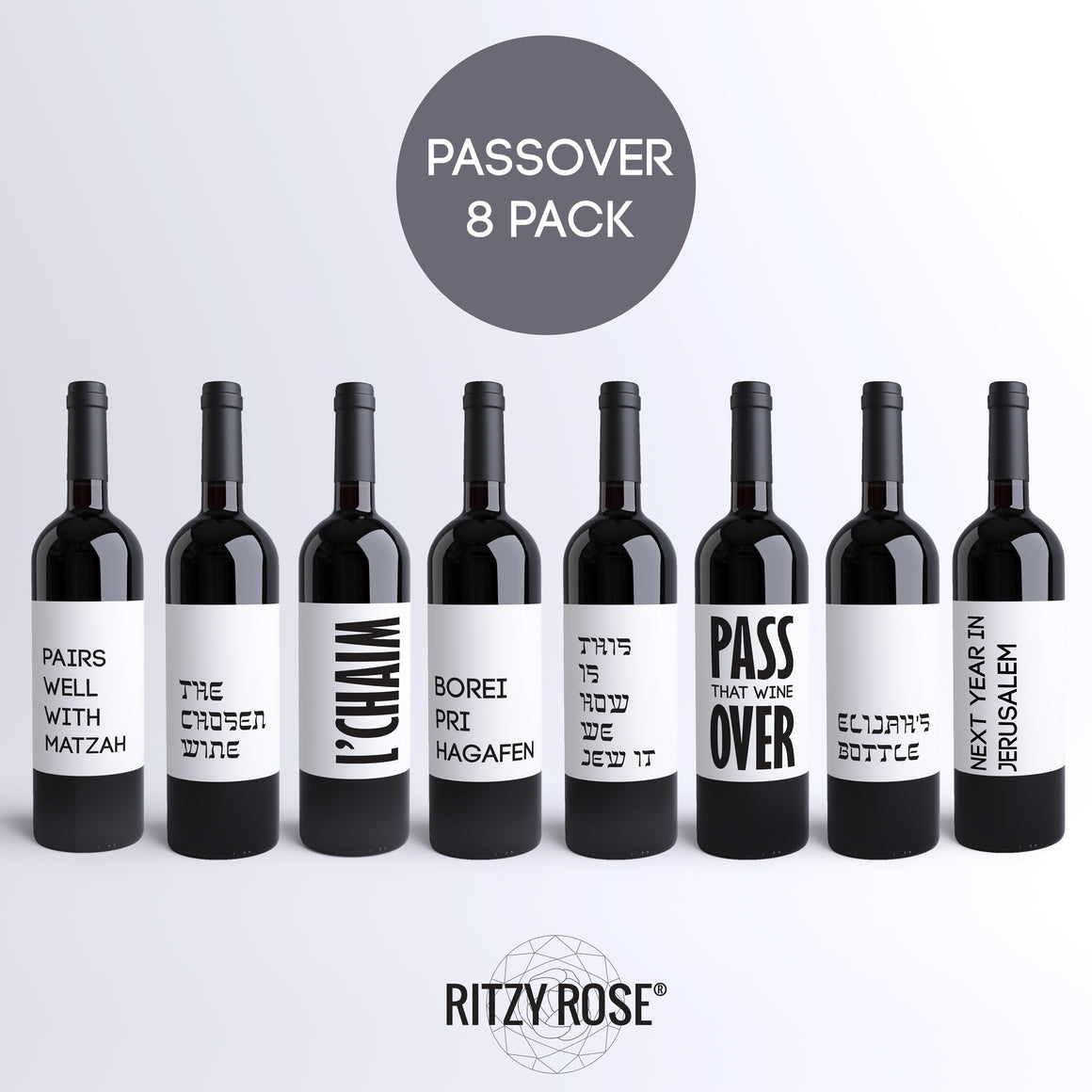 Passover Wine Bottle Labels - 8 Pack
$20 USD
---
We designed this set of Passover wine bottle labels with the hopes of make this...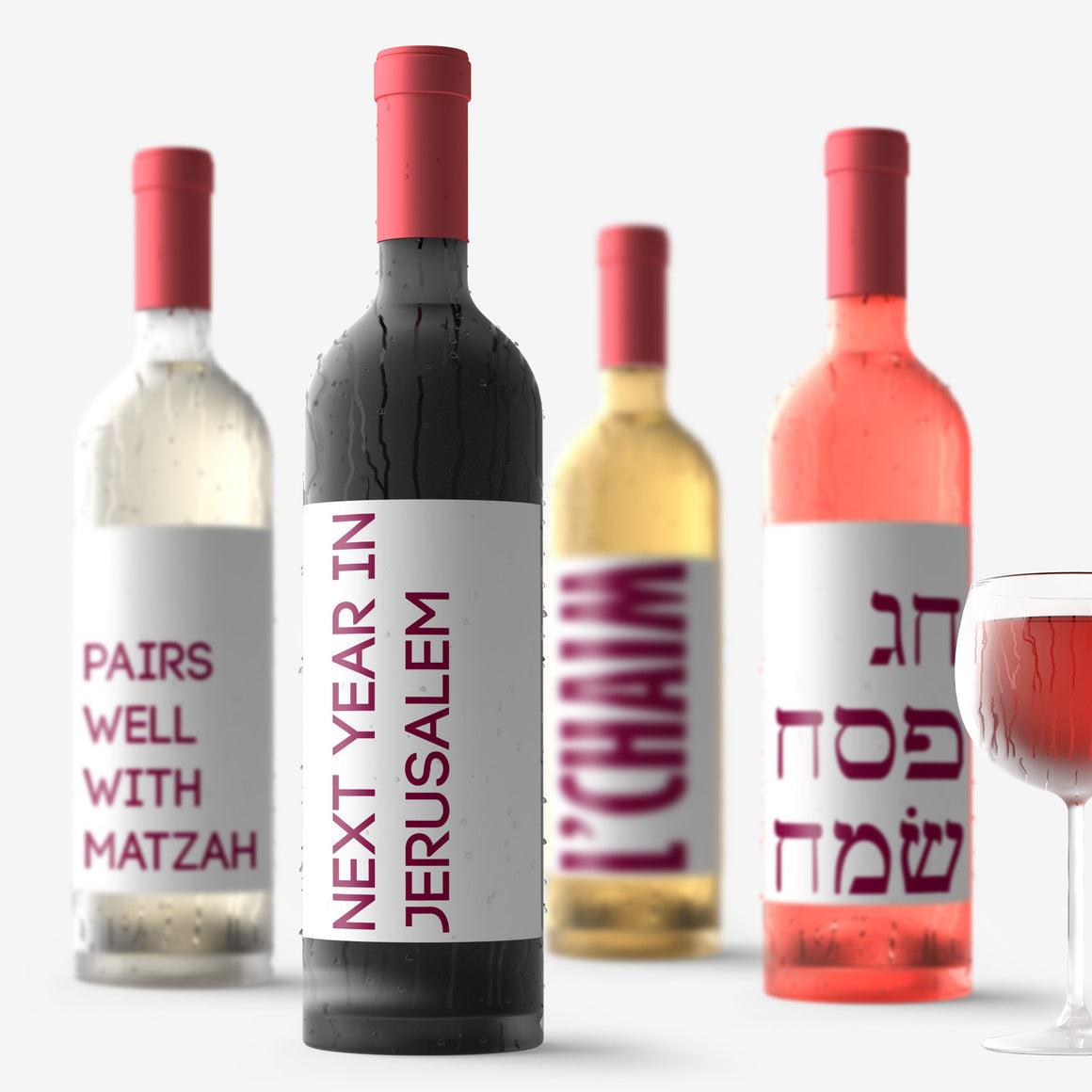 Passover Wine Bottle Labels - 4 Pack
$15 USD
---
To life, to life, L'chaim! We're all ready for the seder, and this year our...
All products are created and packaged in house and ship out within 1-2 business days. Our team works hard to get your items out quickly and accurately. Order with confidence.